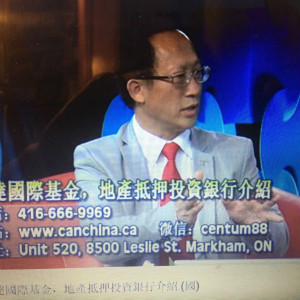 Chairman and President
Mr. Huo,  Wen Xiang has got his EMBA diploma  from Tsinghua University with over 18 year experience in education, import and export businesses as well as corporation management in China and over 18 year experiences in mortgages, loans, capital management, real estate investment and company operation in Canada.
Mr. Huo has been the members of Accredited Mortgage Professionals (AMP). Canada Mortgage Brokers Association ( CMBA) , Canadian Association of Mortgage Brokers and Lenders (CAMBL), Independent Mortgage Brokers Association of Canada (IMBA), the legal representative of SD MIC, administrator and broker of SD Capital Management Ltd. and the principal broker of SD Mortgages Inc.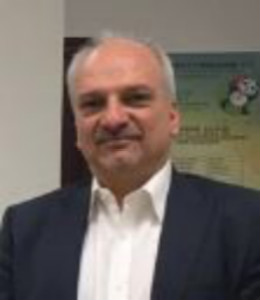 George Papas   Partner
He is currently the Executive Director of No.16 Hospitality Ltd.
Its management of 860 million asset investment:
Including commercial buildings, hotels, homes for the elderly, nursing homes, townhouses,
Independent housing, municipal construction, etc., were located in Ontario,
Alberta and BC
Business Management Financial Management, BC (1986)
Canadian Securities, BC (1987)
Automotive Finance, BC (1989)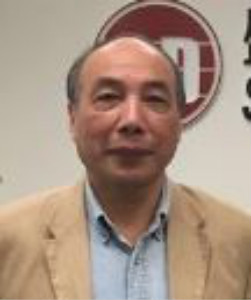 Feng  Bao   Chief Adviser
Tsinghua University graduate of architecture, Shanghai body reform research and leadership science graduate National People 's Congress Financial and Economic Commission Investment Fund Law Drafting Group Consultant Shanghai Property Exchange Advisor (2002-2004) Shanghai International Investment Trust Co., Ltd., general manager of the Finance and Finance Department, engaged in the management of the wholesale banking, overseas financing, securities market preparation and pilot, foreign exchange and overseas securities transactions, Pudong Development Financial Policy Planning, Bank of Communications to resume preparations, City Huangpu River Bridge Construction Command and other staff DeLong Industrial Investment Management Co., Ltd. Chairman and Chairman of Investment Committee, engaged in industrial integration, mergers and acquisitions at home and abroad, and so on Executive director of China Capital Management Co., Ltd., Hong Kong Securities and Futures Commission, the person in charge of financial institutions 4,6,9 license holders, statutory management of Hong Kong listed company China Capital Investment Co., Ltd. (HK170), during the period of Lu Kang medicine (SH600789) long New Austrian Capital Management Co., Ltd. launched a private equity fund general partner (GP) Dehang consulting and other advisory body responsible person, engaged in overseas listing, mergers and acquisitions, strategic management consulting business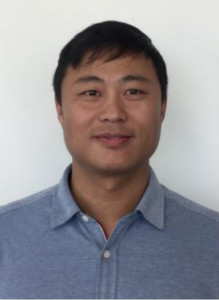 Michael Yuan     COO
EMBA, BA
Has worked in the world top 500 enterprise Chinese companies
Initiated the creation of three high-tech enterprises, any number of corporate chairman, general manager
Listed companies Jinglun Electronics (stock code 600355) mechanical and electrical project cooperation
Shanghai Bao Maxx China Servo CNC industry leader (Shanghai high-tech enterprises) cooperation
For three consecutive years Ren Yi Yang Technology (USA, China) Secretary of the Board, Chief Deputy General Manager
Initiated the formation of China Optical Valley state-owned capital, venture capital enterprises, US executives jointly invested hundreds of millions of yuan high-tech enterprises
Project introduction, land approval, plant construction, equipment introduction, operation team set up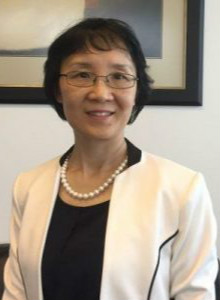 Judy Zhang, Vice President
Madam Zhang was an senior engineer with more than ten years professional technology and management experience in China, and more than ten years management experience in Canada company.
She has been a senior licensed mortgage specialist, financial administrator and vice president of financial management company since 2011.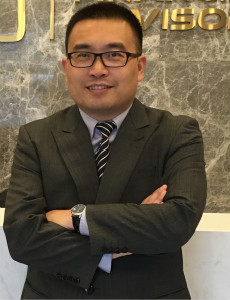 Blair Qian    CMO
Bachelor of Engineering, Master of Finance
After graduation to join the Industrial and Commercial Bank of China, more than 20 years of bank experience
He was a senior account manager at RBC and BMO in Canada
As the head of the Hang Seng Bank branch, general manager of the Bank of East Asia wealth management and other duties
China's largest independent wealth management company Trustworthy wealth (NY: YRD) Shanghai area responsible person
Participate in the organization UBS, Merrill Lynch, IDG and a number of Chinese trust companies such as Huabao, peace, in the
Aviation and other business cooperation and distribution of products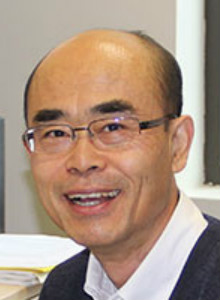 Dr. Howard X. Lin
Dr. Howard X. Lin is the Professor of International Business & Entrepreneurship and Co-Director of the Canada-China Institute for Business & Development at Ryerson University.
Howard started his business career at Bank of China's International Business Department as assistant manager and economist in Beijing. Having settled in North America, he served as Director of International Business Assistance for the U.S. Department of Agriculture's Center for International Trade Development on Oklahoma State University campus in Stillwater. He is a director of the Beijing Eastern Bell Technology Group in China, has consulted with numerous companies in China and across the globe, including Tregaskiss (Canada), Norel & Nature (Spain), Anhui Jianghuai Motor Group (China), CNS, Inc. (USA), China Enterprise Confederation (China), Civil Aviation Administration of China, Tulsa Airport Authority (USA), Grupo Viteo (Mexico), Industrial Agencies Ltd. (Trinidad), American Biosystems (USA), and Oklahoma Department of Commerce (USA).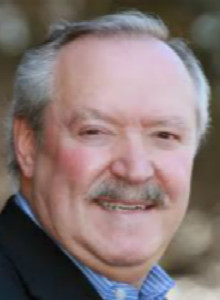 Frank Miele BES, MAES, CMMIII
Frank Miele has been practising local economic development since 1979 and has held senior leadership positions in six Ontario municipalities over 35 years. Frank is the founder and editor of the Economic Development Journal of Canada and is a member of the Economic Developers' Council of Ontario.